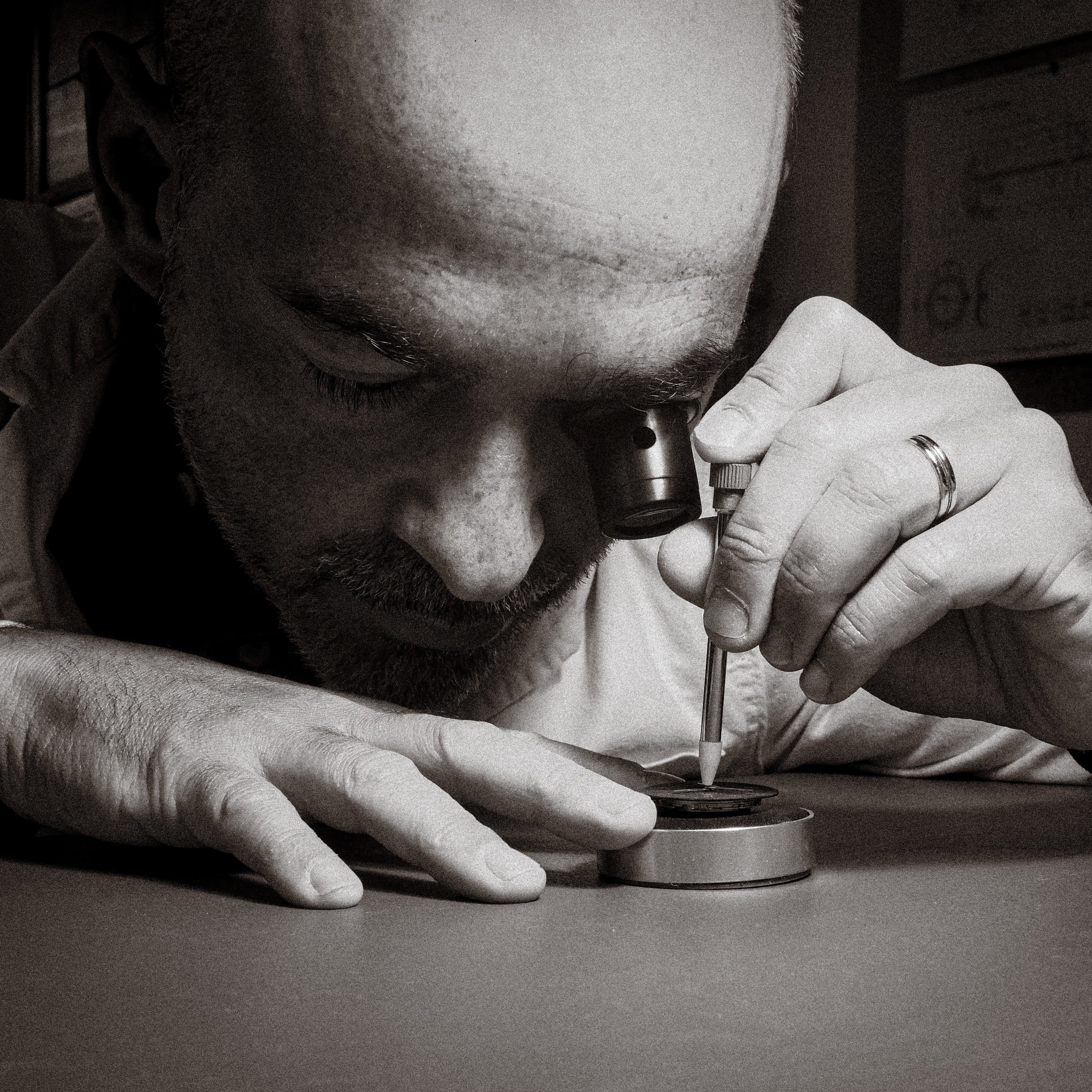 My story
A watch lover from an early age, passionate about mechanics, I naturally oriented myself towards engineering studies. I worked for 10 years as a railway project engineer, a job in which I completely fulfilled myself.
In 2017, however, I matured the need to open a new professional chapter returning to my first passions: I decided to take advantage of my experience and my growing desire to create my own watch to obtain the CAP in watchmaking at the Lycée Diderot in Paris... an intellectual and human revelation that was decisive.
I create the Atelier in June 2022 after 5 years of work, research and exploration to reach a new way of approaching the creation and assembly of a watch.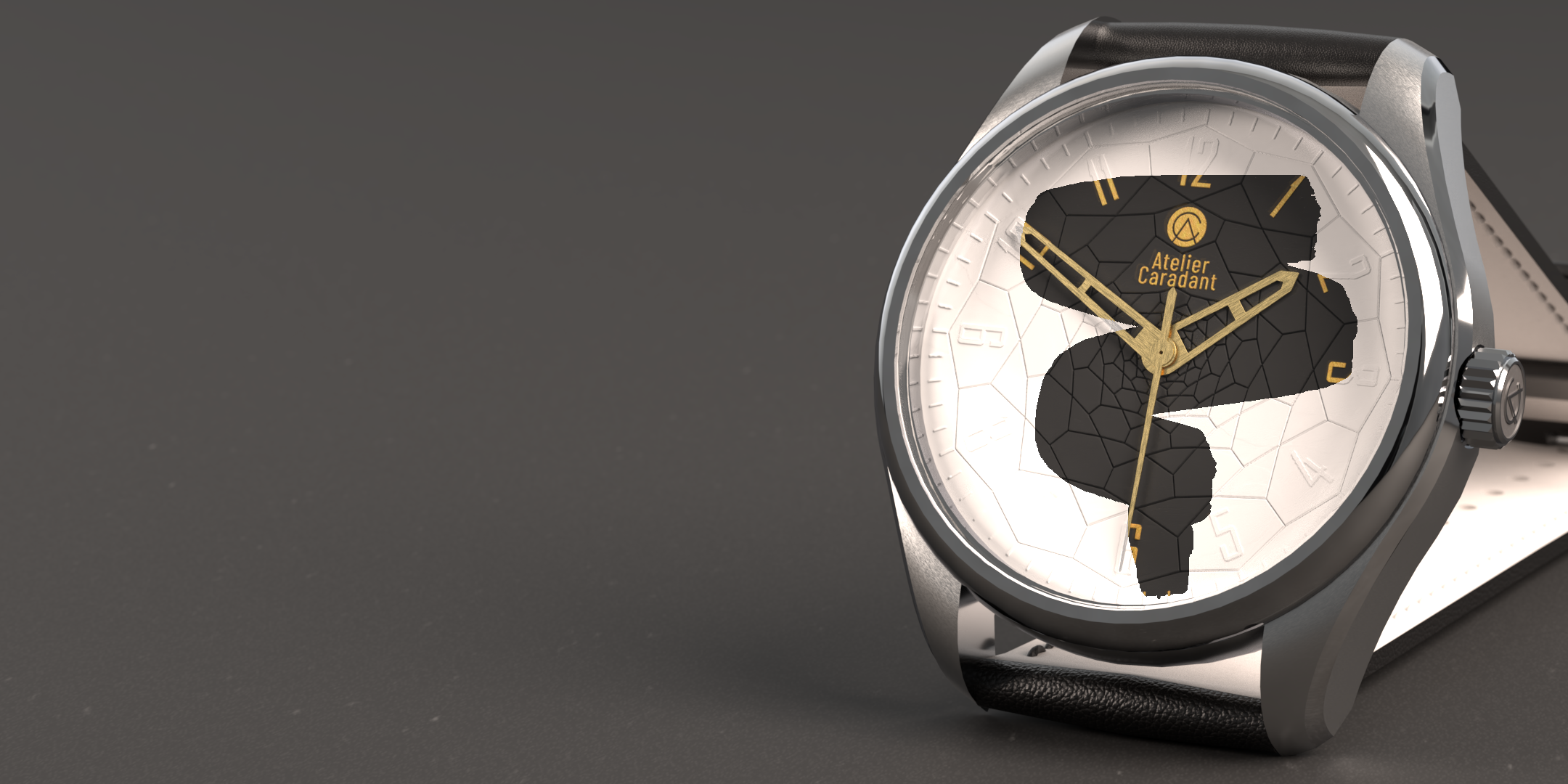 The concept
I believe that each person is unique, and your watch should reflect this reality.
I therefore suggest that you be involved in the design and manufacturing stages.
To enable this approach, an unconventional material in watchmaking for covering the dial and the oscillating weight is used in the process: paper.
Worked on a classic bare brass dial, it offers 0.4 mm of available height to apply one or more layers of paper, dressed according to traditional techniques (airbrush, watercolour, etc.), or innovative (laser cutting and engraving).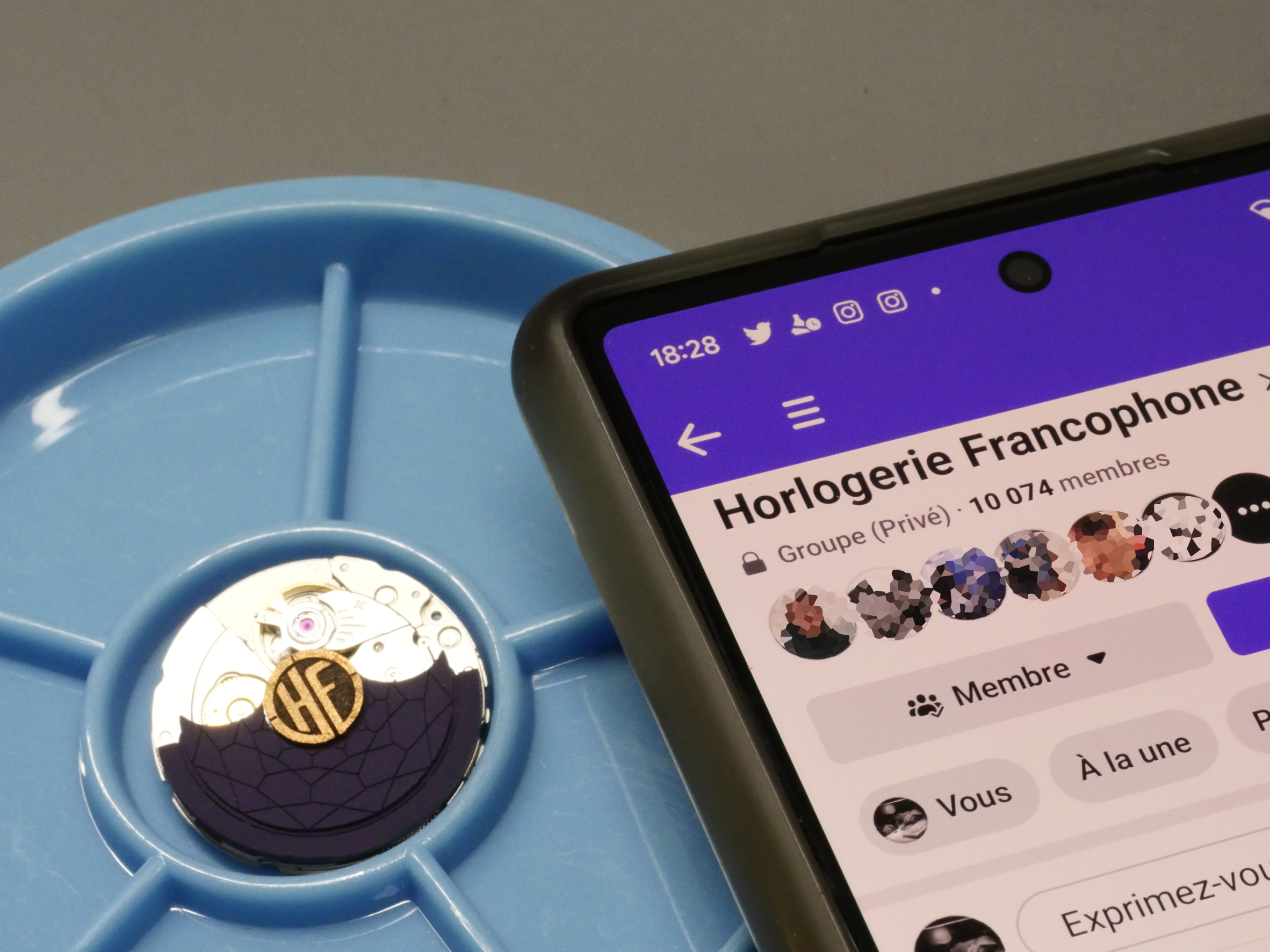 The importance of community
Each model tells your own story, and it is these stories that form the essence of the brand.

Our exchanges will be at the heart of the evolution of inspirations and aesthetic proposals. Sharing is decisive as to the direction that the Workshop will take!
Do not hesitate to follow me and to exchange and share on the Instagram and Facebook accounts of Atelier Caradant!
They supported Atelier Caradant
Many thanks to: Baptiste, AF Caradant, Tom, Anne, Julie, Fabrice, Maxime Hoffman, Sophie, Johnathan, Christophe, Cécile, William, Pierre Madern, Jérôme A., Cocktail, Alexander Barnell, Emmanuelle Begon, Laurence F., Virginie, Thibault DV, Charles da Silva (amstradeus), Thib thib, Quentin V., Remix, Seven3avenger, Xavier Beaufort, Daudouss, Manou, Hicham, Camille, Maig', Sandra, Tom S., J Patrick OHair, Hussein Ben Jemaa , Bob, Jeejo, Sébastien M., Candice, Yann, Pawel R., Michael Shouldice, Paco, Rafu, Renaud Perrot, Alain, Pierre Guérard, ManuGR, Mathieu, Kristoffer, Pierre, Olivier, Aurélien, Donald, Romuald, Initiative Eure and BPI.
Find the Workshop on Instagram