3 universes to express yourself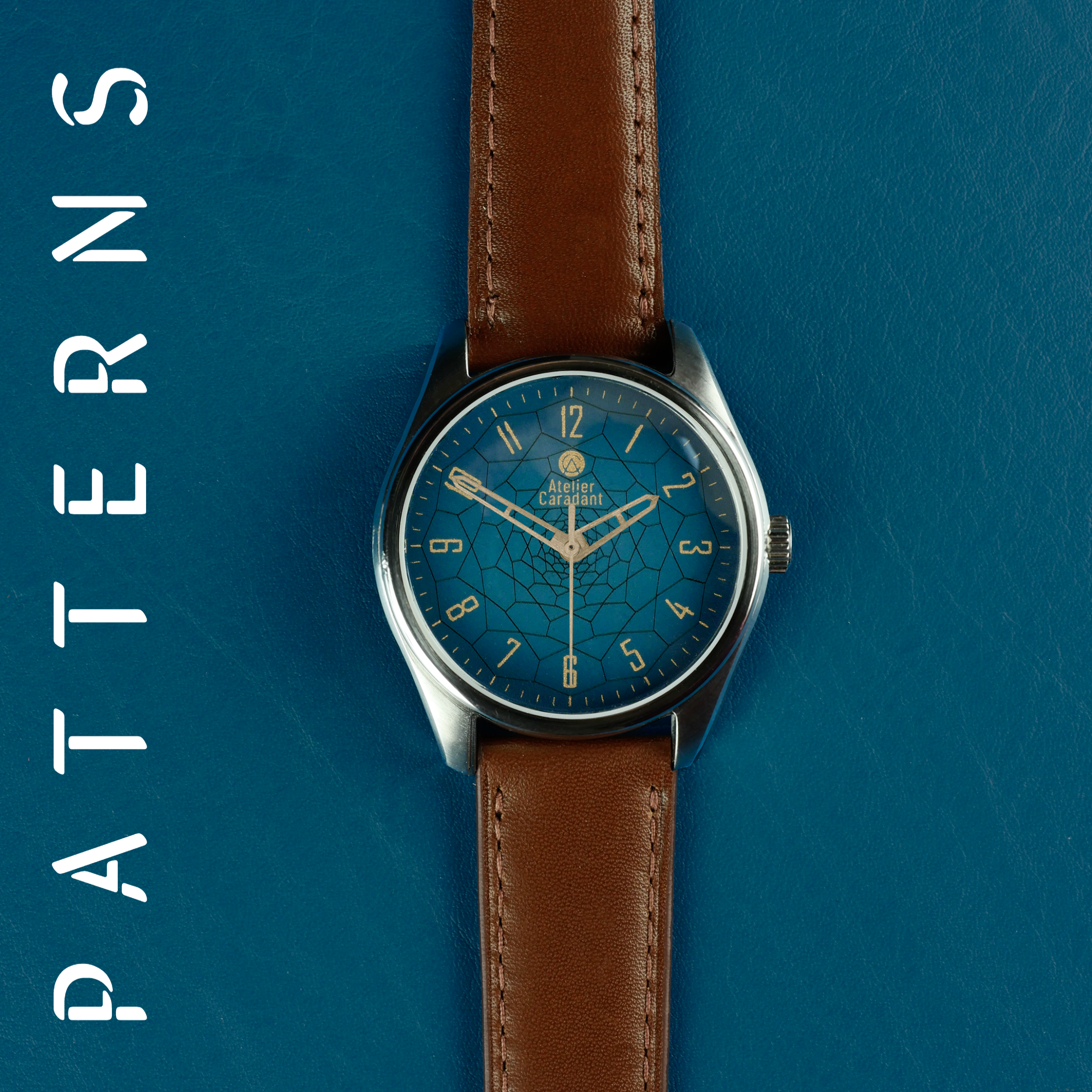 Patterns
Choose
the "Pattern"
the model and the color of the needles,
the colors and finishes of the dial
The colors and finishes of the oscillating weight
The colors and finishes of the watch back decoration
Strap color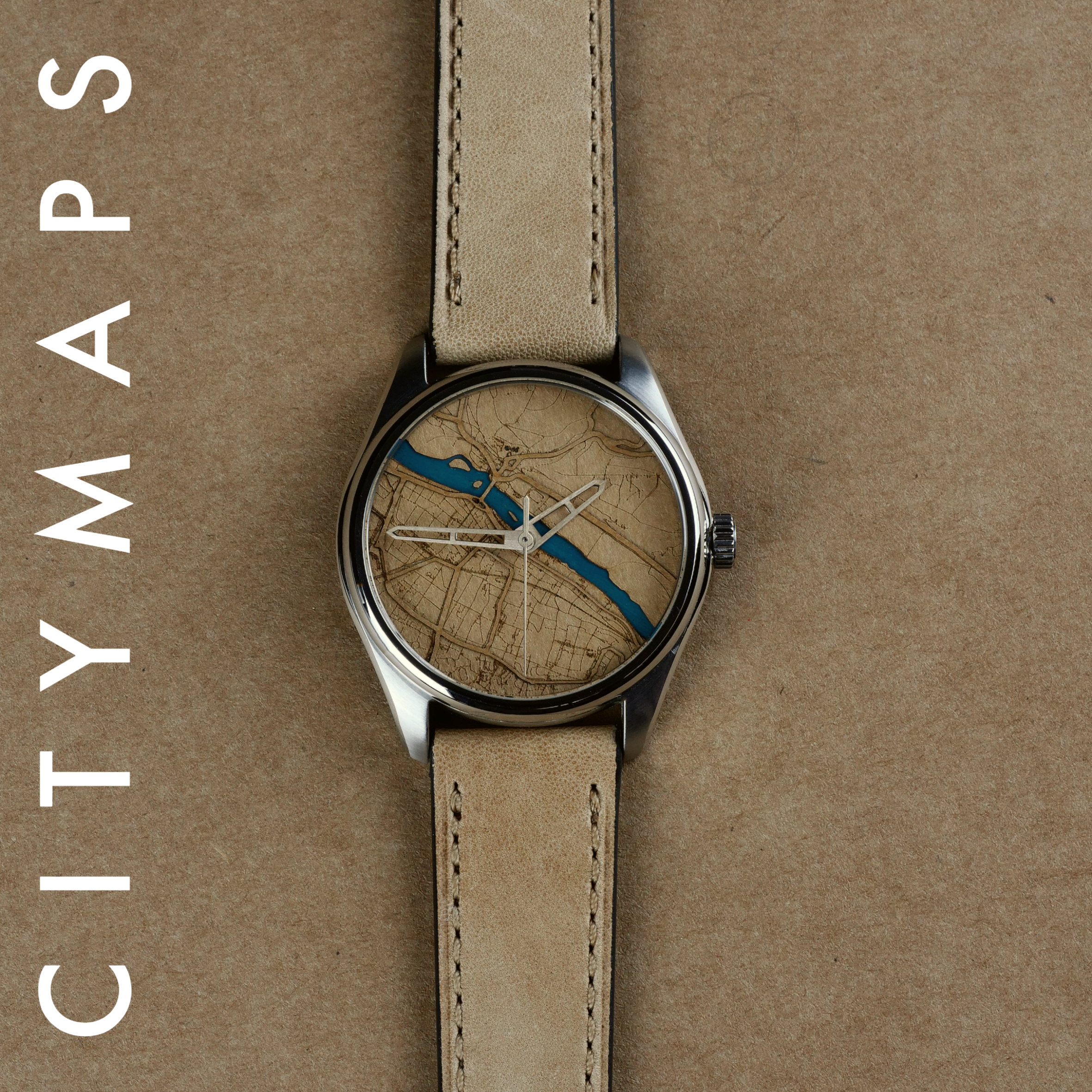 The importance of community
Each model being in fact unique, it is your choices that will make the essence of the brand.

Our exchanges will be at the heart of the evolution of universes and aesthetic proposals. The sharing will be decisive as to the direction that Atelier Caradant will take.
Don't hesitate to follow and discuss on the Atelier's Instagram and Facebook accounts!
Solar6
At Atelier Caradant, we believe that each person is unique, and that your watch should reflect this reality. We therefore propose to be involved in the design and manufacturing stages.
To enable this approach, an unconventional material in watchmaking for covering the dial and the oscillating weight is used in the process: paper.
Worked on a classic bare brass dial, it offers 0.4 mm of available height to apply one or more layers of paper, dressed according to traditional techniques (airbrush, watercolour, etc.), or innovative (laser cutting and engraving). .
Find the Workshop on Instagram